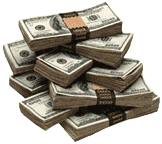 Free Shipping!
Order any THREE (or more) Eric Records CDs and we'll pay the shipping:
Shipping Rates within the U.S.A.
Note: All Complete 60s box sets count as 2 CDs for shipping purposes (these sets weigh more than our single CDs).

ONE or TWO Compact Discs: $3.95
THREE or MORE CDs: FREE – Shipped USPS Media Mail (may take 7 to 10 days)
NOTE: WE DO NOT SHIP EVERY DAY. Some orders may take up to 5 days to ship after receipt.
PRIORITY MAIL shipments receive faster service*. If you need a shipment to arrive by a certain date, please add a note in check-out Question #5.
For Telephone and Mail-In orders, your credit card is not charged until the day of shipment. Shopping Cart orders are charged at the time of sale.
*Priority Mail Option: Add $15.00 flat fee to your order of 3 or more CDs, which will arrive 3 days after shipment (we don't ship every day). Choose this option during checkout.
Note: All Collector Item CDs priced at $39.98 and $49.98 must be shipped by Priority Mail for safety.
Phone, fax, and mail customers: please apply the appropriate shipping rate from the list above
Free Offer applies only to shipments sent to U.S.A. addresses